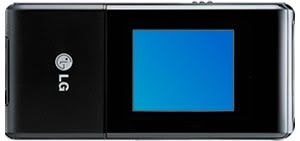 The new LG MFJM53 is a 8GB HDD portable music player which features a 1.77 inch 262k colour touch-sensitive OLED screen. The player is compatible only with Microsoft Windows 2000/XP and supports an array of file formats including MP3, OGG, DRM, AVI, MPEG 4 and WAV.
As GizmoWatch informs, the LG MFJM53 portable music player also includes a built-in microphone and provides an FM radio. The new MP3 player measures 10.1 x 4.8 x 1.4 cm and weighs just 88g, the LG MFJM53 also promises up to 30 hours of playback.
The sleek black player looks like it'll only be available here in the UK for the time being.