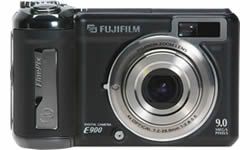 the Fujifilm FinePix E900 joins Fujifilm's already popular E-series line of cameras and continues the tradition of point-and-shoot ease and photographic essentials such as image quality, form factor and powerful feature sets including manual controls, found in all E-series models.
The Fujifilm FinePix E900 caters to a new breed of digital camera users who seek a product that adapts to their individual interests and grows with them as their skill level increases,
commented David Troy, Senior Product Manager, Consumer Products, Electronic Imaging Products Division, Fuji Photo Film U.S.A.
As with all of our products, Fujifilm is in tune with consumers' needs with the new Fujifilm FinePix E900 to offer a camera that, with nine MegaPixels, has a powerhouse photographic engine in an ergonomic point and shoot design allowing users to take better pictures than ever before.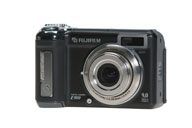 The E900 offers Fujifilm's innovative Real Photo Technology, which provides many benefits for the user, including faster operation, low noise processing, better low light shooting, and higher shutter speeds that minimize blurriness in photos at even the highest ISO setting of 800 with full resolution. In addition, fully automatic features on the Fujifilm FinePix E900 provide point-and-shoot simplicity, while manual and customizable feature settings provide additional control, particularly when combined with the power of optional lenses.
In addition to a convenient, ergonomic travel-friendly design, the Fujifilm FinePix E900 offers a large 2-inch LCD screen, which makes it easy to take and share pictures. A mode dial provides easy access to advanced shooting modes and a 4x optical zoom, which can be enhanced with optional lens adapters, allows user to tailor each shot to their needs. Other versatile shooting functions include a live histogram display for exposure settings and a highlight warning function.
The Fujifilm FinePix E900 will be available in October at a price of $499.95.